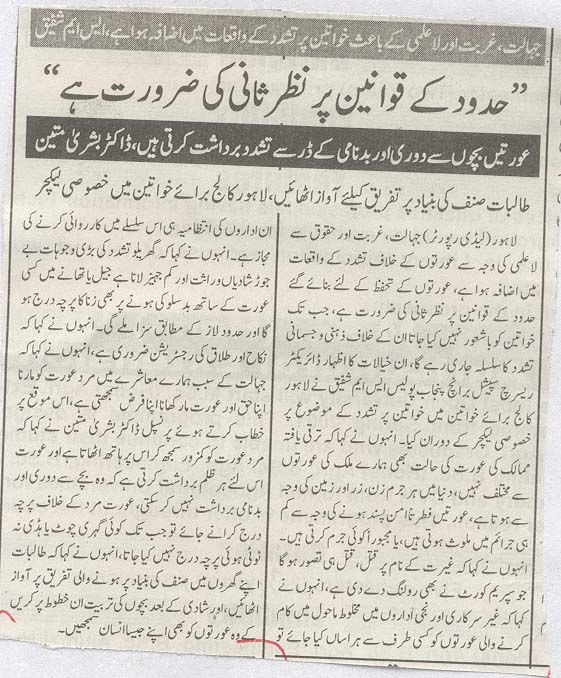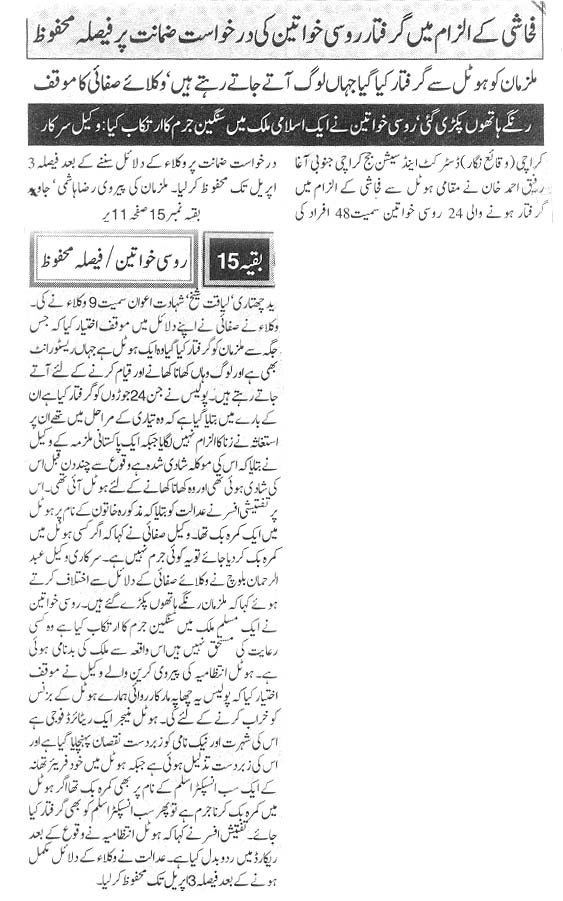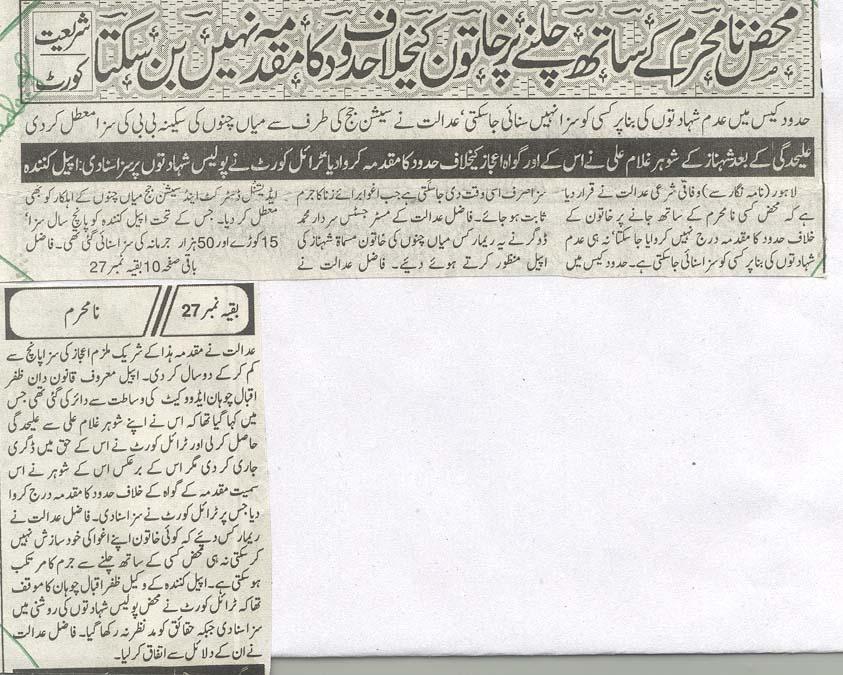 TRANSLATION
Khabreyn ---dated 4-3-2001

Case can not be registered only for walking with stranger:- Shriat Courty.

No punishment can be given for lack of evidence. Court suspended the punishment given by Session Court to Sakina Bibi @Shehnaz of 'Mian CHUNNO. After separation Shehnaz's hus band 'Ghulam Ali' filed hudood case against
ger and her witbess Ejaz . Trial Court convicted on the basis of police witnesses: Appellant. The Hon'ble Federal Shariat COURT observed that Hudood case can not be made
only on the basis of going withe a stranger a and no punishment can be given on the basis of lack of evidence. Punishment in Hudood cases can be given only when kidnapping for adultry is proved. These remarks were given by Mr. Justice Sardar M. Dogar of the Hon'ble Court while allowing appeal of Mst. Shehnaz. The Hon'ble Court also
suspended office hearer of Additional Session Judge of 'Mian Chunno' who has given punishment of 5 years imprisonment , 15 whippings and Rs. 50,000/- fine --to appellant.
The Hon'ble Court reduced the punishment of co-accused from 5 to 2 years. Appeal was filed though Zafer Iqbal Chohan advocate, in which it is stated that she got separation from her husband and divorce was decreed from the trial court but her husband got registered a Hudood case against her and
her trial witness of divorce case, and ghe trial Court convicted. The Hon'ble Court gave remarks that no woman canbe a party to the conspiracy of her own kidnapping , nor can be convicted for walking with any person. Advocate's point of view was that trial Court convicted only on the basis of police witnesses / evidences and real facts were ignored.